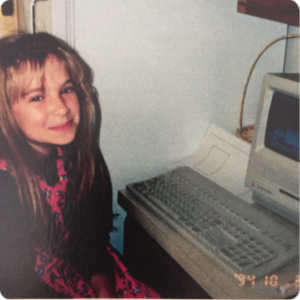 Growing up I loved computers. From building simple HTML websites to exploring the Oregon Trail, I was excited by digital tools and experiences.
Studying journalism + marketing at Indiana University helped me develop my role as the digital marketing manager and later the operations manager at Legacy Window and Door.
Growing my position within the company taught me about business strategies and operational structure but I was ready for new challenges in a creative and collaborative environment.
I choose to enter the DESIGNATION full-stack-development bootcamp where I  acquired skills in lean UX research, prototyping and interaction design, while working with real clients.
I define myself as a strategist- research and general design set the stage for product deployment and management. Check out this deck for further definition of my holistic approach.